In this episode, we dive deep into the 2019 legislative/parliamentary election results and break down what the numbers mean. We give a quick rundown of the political parties that made it to the Parliament (the usual suspects) and explain a little about the process in which they had to make it there (spoiler alert: it involves the parliamentary threshold, and there's a lot of math).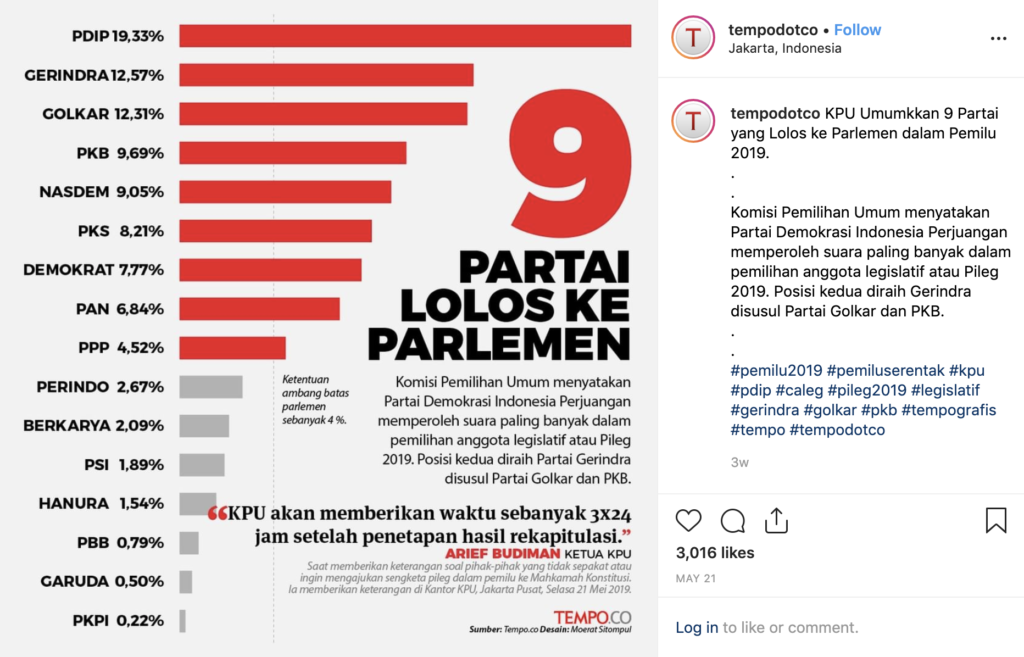 Both Jokowi's and Prabowo's main parties — PDI-P and Gerindra respectively — made it as the top two parties in the results, and we delve a little bit into what that means for Indonesian democracy and its uniquely collaborative and coalition-driven nature. We also speculate about the rumors of both Agus Harimurti Yudhoyono (better known as AHY) and Sandiaga Uno, Prabowo's running mate, potentially being interested in working in Jokowi's government, and the possibilities of a potential cabinet reshuffle following the Idul Fitri holiday.
Our condolences to President Yudhoyono's family over the death of our former First Lady, Ibu Ani Yudhoyono.
Thanks for listening!

For those interested in learning more about the topic, we've provided links to resources as well as other recommended readings.
MUSIC CREDITS: